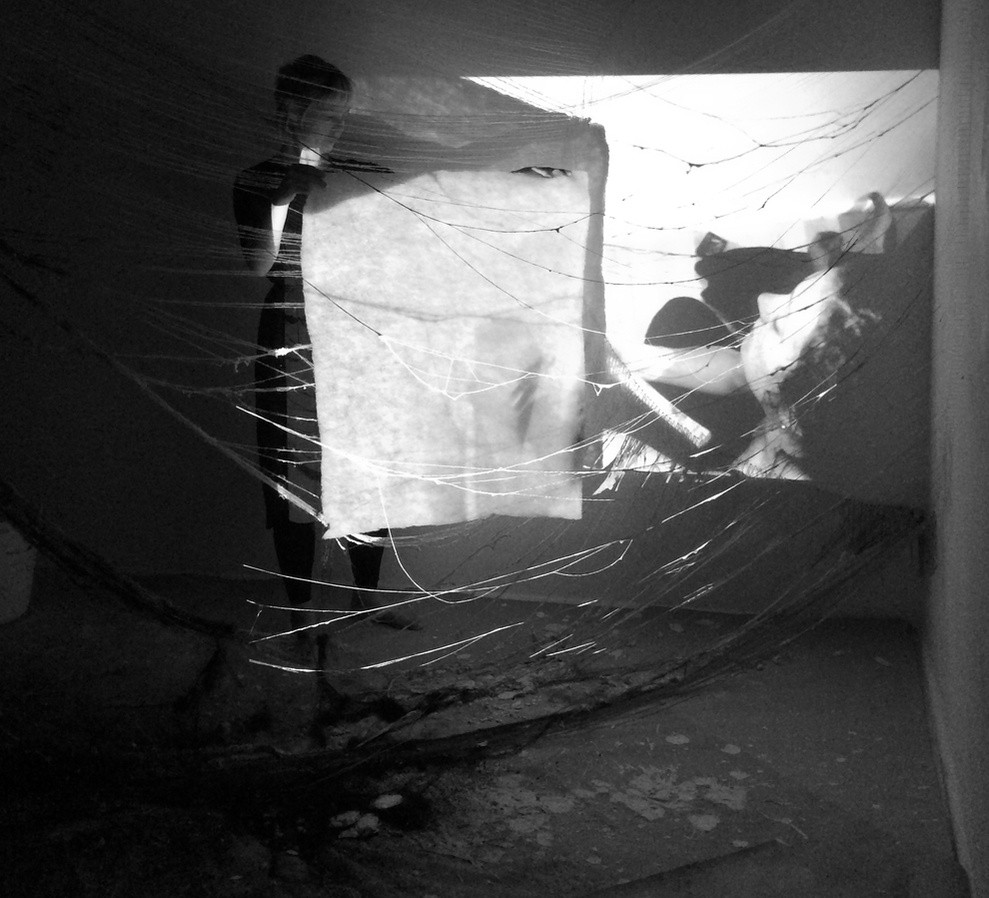 Collaboration as anthropologist with artist Fo Hamblin during the making of Fo's work 'Choreography of Making' over 3 days in Nottingham. She featured in an associated film made by R&A Collaborations. Through this work Fo and Alice explored themes of dialogue between practitioners, disciplinary crossovers between art and anthropology, oscillation, body, and sound.

A paper about this collaborative discourse and experiences of the making process was presented at UCL in November 2014, in a paper titled 'Gestures of making: an exploration of material/body dialogue through art process'. The paper is due to be published by Left Coast press in 2019. 'Choreography of Making' was exhibited at Crafting Anatomies in January 2015.

Photographs courtesy of Fo Hamblin.